Arthritis and rheumatology tends to be viewed as a little unsexy. Many of the diseases we deal with suffer with poor awareness, and typically, GPs and physiotherapists are not particularly enthused about rheumatic disease.
On Saturday, we held our 3rd BJC Health JAM (Joint and Musculoskeletal disease) Session.
BJC Health JAM Session was conceived to facilitate training in musculoskeletal disease for GPs, physiotherapists and interested health professionals.
It's a shame that most get so little exposure to rheumatic disease even though these diseases commonly grace their treatment rooms. It's important to understand both inflammatory disease as well as biomechanical & degenerative disease, to further appreciate their interplay.
Delayed diagnoses and missed opportunities lead to failure to achieve lasting remission or to prevent recurrent, unnecessary suffering.
These are real goals for us to help address.
The aim of JAM session is to provide information about a range of common musculoskeletal issues, clinical nuggets that can be used straight away, in treatment rooms on the following Monday.
BJC Health's vision is to create best care for those with arthritis.
We believe this requires an integrated approach utilising the different expertise of a variety of health professionals. We hope to show our attendees how this Connected Care approach may benefit patients.
We've been looking forward to JAMming with our colleagues for months and it all came together on Saturday at the Dr Chau Chak Wing Building at the University of Technology, Sydney. We chose this funky location given its education credentials, the great natural light and central location.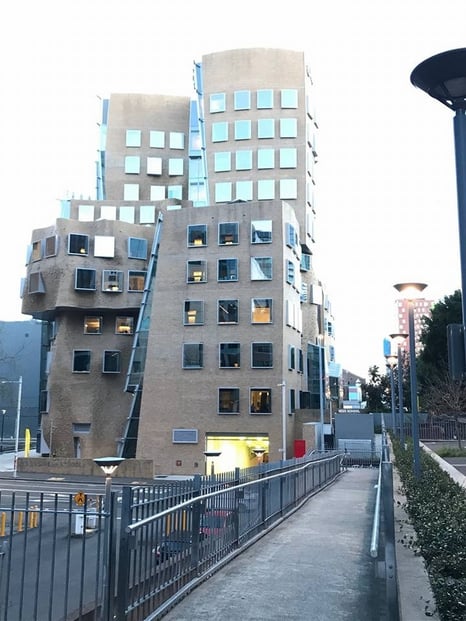 150 of us gather early Sunday morning for an entertaining and educational day. The feedback so far has been great, with many enjoying the range of smaller group workshops and also the case-based education sessions.
In the 1st session, we presented cases to facilitate discussion on decision making and problem solving:
Joint pain with Rash (Dr Herman Lau)
He presents with a swollen knee (Dr Shirley Yu)
She presents with painful feet, It hurts to walk when she wakes up (Dr Irwin Lim)
After morning tea, delegates rotated between a number of workshops:
RA: diagnosis & investigation (Drs Shirley Yu & Anne Chung)
Osteoporosis: how do you decide when to treat? Update on Jaw Osteonecrosis & Atypical Femoral Fractures (Dr Rob Russo)
Inflammatory arthritis including Gout: where nutrition can help (Monica Kubizniak)
Exercise Prescription: practical considerations (Sarah Comensoli)

Common pitfalls of MSK imaging: what's useful, what's tricky, what's relevant (Dr James Linklater)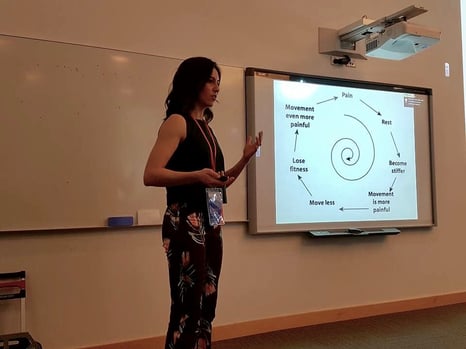 The after-lunch workshops were as diverse:
SLE & connective tissue disease: diagnosis & investigation (Drs Andrew Jordan & Herman Lau)
DeQuevain's tenosynovitis & other disorders of the wrist (Ray Jongs)
Knee Osteoarthritis: a biomechanical approach to help (Errol Lim)
How to examine the shoulder & how to explain the problem (Dr Adrian Low)
Inflammatory arthritis including Gout: where nutrition can help (Monica Kubizniak)
We're hoping to make this an annual fixture and hope that educational events of this nature, which are very rare for our GPs and allied health professionals, will attract interest and continued support.
We hope to make rheumatology sweeter and more palatable for the providers of health care, as this will have impact in making the lives of people they see better.