Hand Physiotherapy
At BJC Health in Chatswood and Parramatta, we provide expert hand therapy services alongside Rheumatologists, physiotherapists, exercises physiologists and massage therapists. We provide all aspects of hand physiotherapy assessment, treatment & education for conditions of the hand and wrist.
The rehabilitation of the hand and upper limb has been enhanced though access to an extensive range of equipment, facilities and close contact with our allied health team.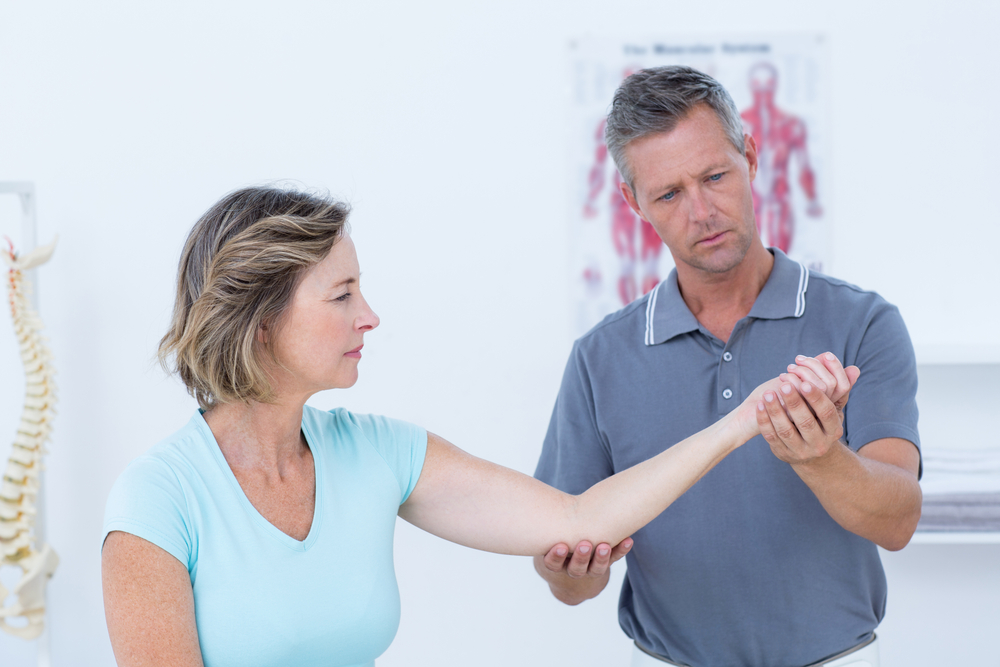 What is a Certified Hand Therapist?
Our staff are all Certified Hand Therapists (USA), Accredited Hand Therapists as awarded by the Australian Hand Therapy Association, and members of the Australian Physiotherapy Association.
Our hand therapists work closely with world renowned hand surgeons and are in regular contact with your rheumatologist or GP. Our hand physiotherapists treat elite sports people, hand trauma and chronic hand injuries. We enjoy helping patients, young and old, with all kinds of common hand, wrist and nerve problems.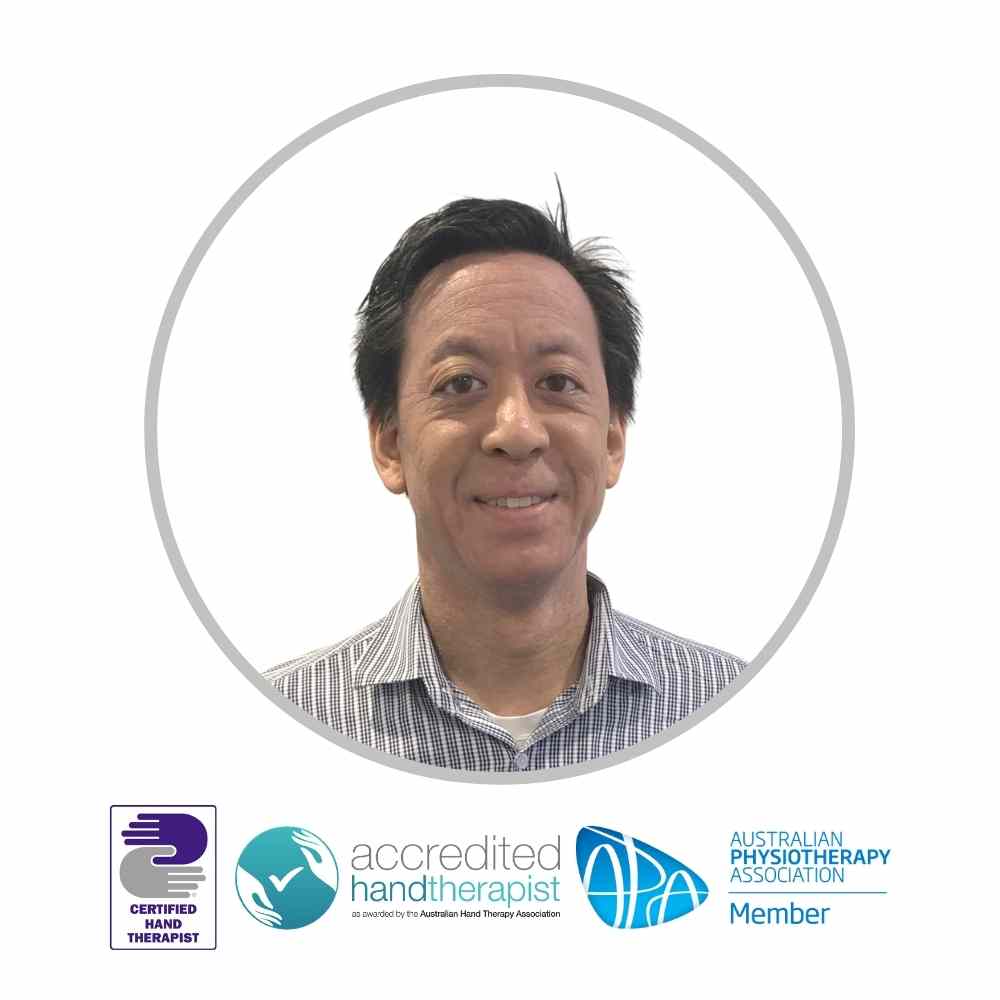 Ray Jongs
Ray's expertise lie in neuro-musculoskeletal conditions and injuries of the hand and distal upper limb. He is a Certified Hand Therapist throughout the Hand Therapy Certification Commission (HTCC, USA), and is a titled full member of the Australian Hand Therapy Association (AHTA). He is an active member of the Australian Physiotherapy Association (APA), and is a committee member on the Musculoskeletal Physiotherapy Australia NSW group.

Ray has a concurrent appointment at the Royal North Shore Hospital as the lead Clinician in Hand Therapy, and his past experience includes working in London hand clinics: The Chelsea & Westminster Hospital, and the Wellington Hospital.

Ray has a keen interest in clinical research, and has completed a Research Masters investigating the effectiveness of a splint intervention on stiff wrists.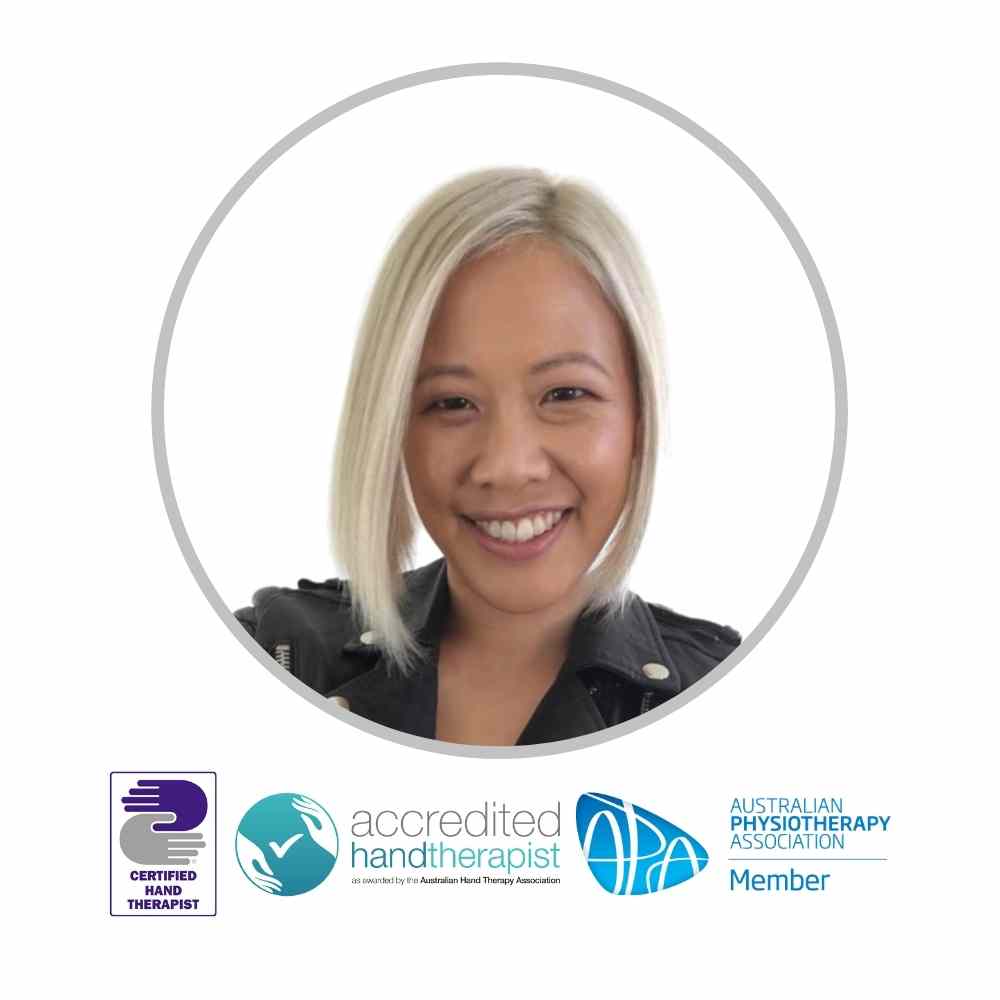 Michele Yuen
Michele has over 18 years of experience specialising in Hand Therapy. After graduating as a Physiotherapist at the University of Sydney, Michele began specialising in hand therapy in 2002 at Royal North Shore Hospital, the most prestigious Hand Unit in Sydney. Michele became the Acting Lead Hand Therapist at Royal North Shore Hospital before moving to various Private Hand therapy practices in NSW.

Michele has since worked as a Practitioner in Hand Therapy at a number of hand therapy practices in NSW and the UK including the Chelsea Westminster Hospital in London, St George Hospital Sydney and Dubbo Base Hospital.

Continuing education and teaching is of great importance to Michele, who is responsible for organising the Hand Therapy interest group meetings for the NSW division of the Australian Hand Therapy Association. Michele also regularly teaches and consults as a Specialist Hand Therapist in Dubbo and surrounds.