Swedish/Relaxation Massage
Swedish massage, also called relaxation massage, is probably the style that comes to mind when most people think about massage. One of the primary goals of Swedish massage is to relax the entire body.

It concentrates on the superficial layers of the muscles for improved vascular and lymphatic circulation. It aims to relax, improve general wellbeing, reduce mental stress and general body tension. It is an excellent treatment for stress management.

Swedish massage is comprised of seven basic strokes – effleurage (stroking), petrissage (kneading), tapotement (percussion), friction (rubbing), vibration, rocking and compression – applied with a systematic sequential flow towards the heart. Speed of delivery is slow and pressure is generally light to moderate.
Fill out the form below and we will get in contact with you to discuss things further or to book in your next appointment.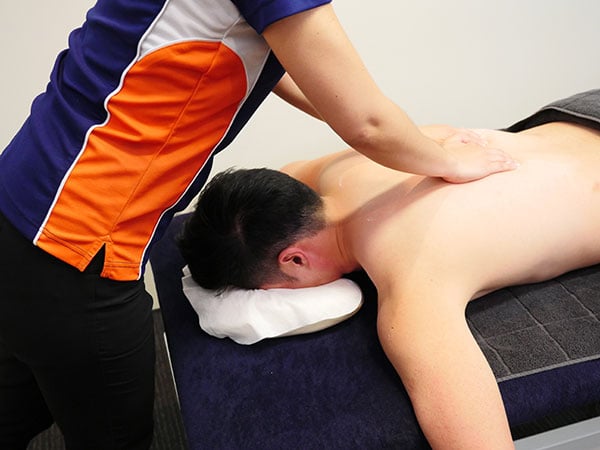 If you're ready to take the next step, let us know your issue
WE KNOW YOUR TIME IS VALUABLE, SO WE'LL GET BACK TO YOU QUICKLY TO SCHEDULE YOUR APPOINTMENT
Get the help you deserve - talk to our friendly team today! 1300 252 698
Our Latest Articles
What is chair yoga and is it for me?

By Rhianne Kerr on June 8, 2020

Now one thing I have found as an Exercise Physiologist and Yoga Teacher, is that a traditional yoga practice is not necessarily for everyone. It can ...

BJC Health and Fitness
Level 1, 17-21 Hunter Street
Parramatta, NSW 2150
+61 2 9890 7633
Suite G5B, Ground Floor, 7
Help Street
Chatswood, NSW 2067
+61 2 9413 2979