Physiotherapy
The best physios in Chatswood and Parramatta
Let's face it, being injured and dealing with pain that limits your activity is not fun. With physiotherapists in Parramatta and Chatswood, our mission is to help you regain your mobility and eliminate pain in as short a timeframe as possible.
What Makes Us Unique
Our physiotherapists have daily experience of treating patients with joint and muscle problems that are inflammatory and/or mechanical in nature. We can consult with in house exercise physiologists, rheumatologists, massage therapists and dietitians. We look at all possible causes and solutions to your pain, and that includes considering whether it might be inflammatory, or not... it can be hard to tell.
In your first meeting with a BJC physiotherapist, you will go through a 45-minute initial assessment where we will determine the problem, make a provisional diagnosis and put a plan in place with timeframes to fix/manage your condition. We will also go over your short and long-term expectations; whether you are looking to maximise your performance, fix occupational injuries, or relieve chronic pain. Read through some of our other customer journeys here.
Plus, our treatments and therapies are combined under one roof to reduce the inconvenience of dealing with multiple medical practitioners. We have unique insight into inflammatory conditions that can cause muscle and joint problems as well as the mechanical and inflammatory sources of injuries. Given this, we consider all possible options for healing your condition, which may include treatments such as:
Lead The Life You Want With Relief That Lasts
In order to ensure long-lasting relief and compliance, we offer innovative video prescriptions that teach you custom-tailored exercises and are easily accessible to the patient (even on mobile devices). Not only do we want to help you get your health back on track, but we want to put you in the best position possible to prevent future complications.
Ultimately, our priority is to help you lead the life you want by providing the best care possible, all under one roof.
Start Your Journey Today!
Complete the form to have one of our friendly reception team members contact you and book your appointment, or book online. You may also call us at 1300-252-698. We look forward to serving you!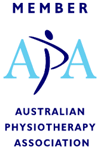 If you're ready to take the next step, let us know your issue
WE KNOW YOUR TIME IS VALUABLE, SO WE'LL GET BACK TO YOU QUICKLY TO SCHEDULE YOUR APPOINTMENT