Rheumatology clinics where you can exercise safely
We appreciate that many gyms can look intimidating! We have designed our gym spaces specifically to be welcoming and motivating. Our equipment has all been chosen to cater to all ages, fitness levels and exercise experience levels. Come check our spaces out! Our team is here to give encouragement and guidance in a supportive environment. Those who attend our groups continue to get access to a tailored exercise program that is individualised and safe.
Make your bookings by location here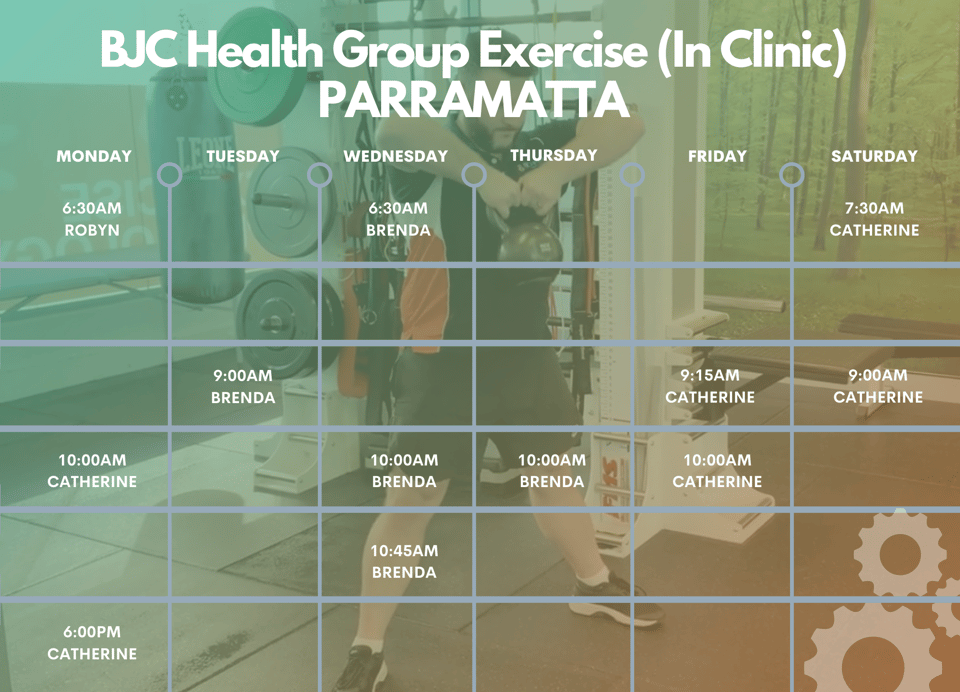 Frequently Asked Questions
How many clients will now be in each group session?
For now, we have restricted the number of individuals in each group to 6. This will allow us to practise the social distancing still recommended.
How will you keep the gym spaces clean?
Our entire EP team have completed the COVID infection control training developed by the Department of Health. At the same time, we have implemented strict hygiene and cleaning protocols that have been reviewed regularly. Hand sanitiser and disinfectant are readily available. You can also be assured that all equipment will be thoroughly cleaned between each exercise session.
Will you put more sessions back on?
We hope so! It will depend on attendance and interest, but we hope to expand the session days and times in the near future. We have also started delivering virtual sessions which will remain available ongoing. There are over 20 virtual sessions a week to help keep you moving in between any physical sessions in the clinic.
We often will offer your first group session for free to try. We encourage an assessment for exercise.
Sign up for an assessment