Movement vs. Exercise?
Exercise is tough. Especially when you might be sore, fatigued or have had a break from moving for a period of time. Our EP's get it. We appreciate that ANY movement is better than no movement at all, and work with our clients to build programs that are realistic, progressive and that ultimately help you get results. Around the clinic, the EP team is known as "long term relationship material". We know motivation to keep moving can wax and wane, so have developed all sorts of ways to keep exercise enjoyable and always do-able! Our EP's are here to help you develop lifelong habits!


Patients with rheumatic diseases benefit from exercise
At BJC Health, all of our specialists and providers believe in the importance of exercise. Our Rheumatologists work closely with our EP team, to ensure their patients are assisted in building up their activity levels in a safe and sustainable way.


Individualised attention in a supportive group environment.
We don't run our group sessions like other centres. If you attend any of our groups, get ready for an interesting experience like no other. We know that no body is the same as another, and that not every body responds to the same exercise in the same way. For this reason, those who attend our groups continue to get access to a tailored exercise program that is individualised and safe. You just get the chance to perform it with other like minded individuals which we think keeps things enjoyable. We promise there is never a dull moment in our group sessions!



Live and Guided Community Support Enhancing Your Rheumatology Care
Learn with others with Live Educational Events. Access Exercise Resources, Recordings with our Free Connect Membership when you are with BJC Health.
Looking to put what you learn to practice? We offer paid memberships to our Live Interactive Small Group Workshops. Enjoy an Active Routine with Live Guided Exercise and choose from over 30 sessions per week.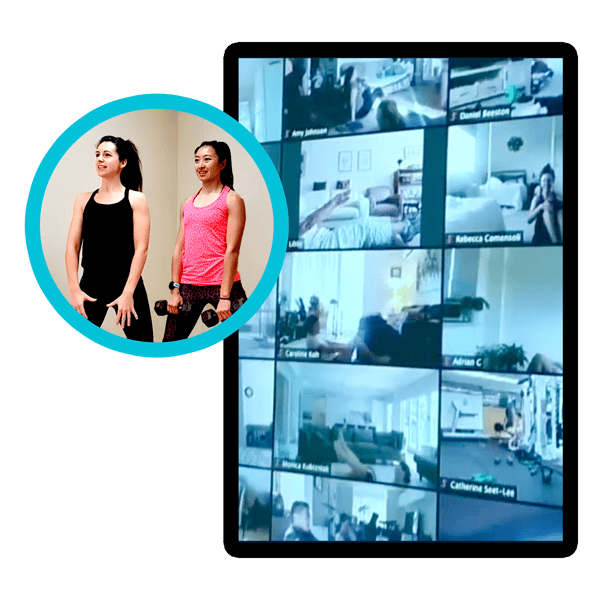 Exercise Physiologists or Physiotherapist? Is there a Difference?
Never heard of an Exercise Physiologist? You are not alone! Exercise Physiologist's are one of the new kids on the block in the health care industry. Our EP's are university qualified movement and exercise specialists. Their job? To help you live and feel better! They do this by assessing your individual needs and then designing a holistic program to help you improve your mobility, strength and ultimately your quality of life! They are trained to talk movement, sleep, stress, and help you address all that is needed to help you achieve your health and wellness aims, whatever they may be.