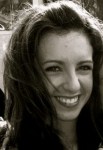 By Sarah Comensoli, Exercise Physiologist
The debilitating effects associated with falls and osteoporotic fractures have been well documented.
It really then came as a surprise when I realized that so many individuals who have suffered a minimal trauma fracture often received no further education regarding how they might prevent further falls and the subsequent debility.
Preventing future falls and potential fractures is by no means an easy objective to achieve.
It requires a multi-dimensional approach where a number of the risk factors associated with having a fall are targeted.
However…
Exercise has to be a key weapon in our preventative attack on falls!
Exercise plays a vital role as targeted exercise prescription can significantly improve the following risk factors associated with falling:
Balance
Reaction time
Muscular strength in the lower limb
Posture
Gait Mechanics
Certain forms of exercise have also been shown to have a positive effect on bone metabolism, encouraging the laying down of new bone cells.
I have found that performing certain movements and tasks in a safe supervised environment can also significantly improve an individual's confidence and general mobility.
What a deal!
Whether it be in a class environment or a one on one session, the right exercise can offer every client the chance to achieve positive health outcomes and decrease their risk of falling in the future.
With these benefits in mind, wouldn't you agree that falls prevention is an important component in the Connected Care approach to osteoporosis treatment and prevention?
Sarah Comensoli is an exercise physiologist at BJC Health.
BJC Health provides a connected care multidisciplinary team philosophy to deliver positive lifestyle outcomes through a holistic approach to those with degenerative & inflammatory arthritis, tendon injury and lifestyle diseases. Our clinics are located in Parramatta, Chatswood and Brookvale. Contact us.
This blog focuses on arthritis-related diseases, healthcare in general, and our Connected Care philosophy.