How serious is the problem?
More than one-third of adults aged 65 years and older fall each year.
Among older adults, falls are the leading cause of injury deaths and the most common cause of nonfatal injuries and hospital admissions for trauma.
More than 60% of people who die from falls are 75 and older.
Of those who fall, 20% to 30% suffer moderate to severe injuries such as hip fractures or head traumas that reduce mobility and independence, and increase the risk of premature death.
Among people ages 75 years and older, those who fall are four to five times more likely to be admitted to a long-term care facility for a year or longer.
Falls are a leading cause of traumatic brain injuries.
Among older adults, the majority of fractures are caused by falls.
At BJC Health, our physiotherapists & exercise therapists are trained to assess gait stability and falls risk. After an initial assessment, they will then design a program to reduce this falls risk by:
Improving Balance
Improving the mechanics of walking
Increasing Lower Limb Strength
Utilizing walking aids when appropriate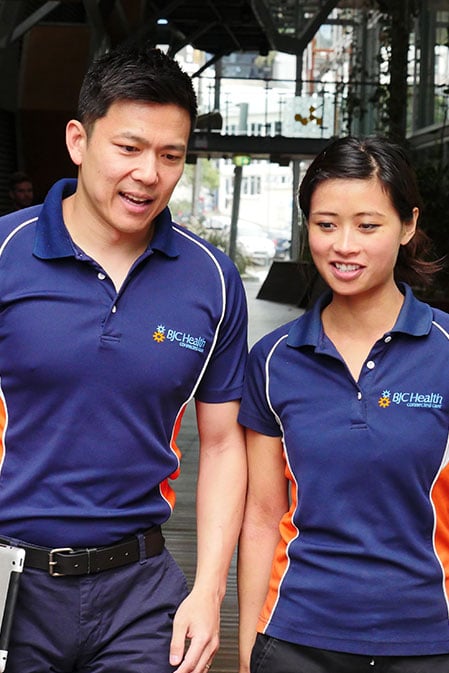 If you're ready to take the next step, let us know your issue
WE KNOW YOUR TIME IS VALUABLE, SO WE'LL GET BACK TO YOU QUICKLY TO SCHEDULE YOUR APPOINTMENT