Wed 27 October 8pm!
Register to attend. You will also get the live recording.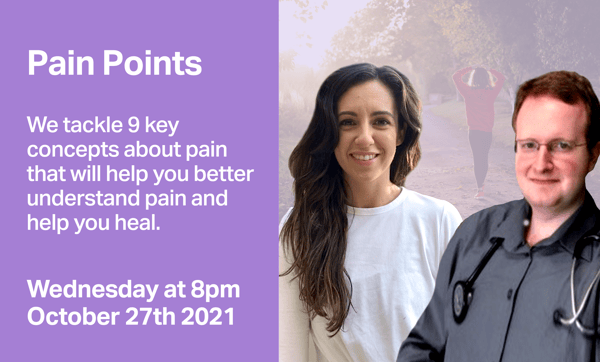 How can this event help me?
There is mounting evidence that understanding pain is crucial to long term health and wellness. Sarah and Fabio are excited in their upcoming event to help those who attend understand how pain works, by covering 9 key concepts.
During our live online event Rheumatologist Dr Fabio Kullock and Exercise Physiologist Sarah will aim to cover:
An updated definition: What is pain?

Why is understanding pain so important?

Why can pain become chronic?

9 key concepts related to understanding pain

Some strategies to help you regain some control over your pain