Did you know that one of the best tasting and nutritious wild meats in the world is our very own kangaroo? It's not just for pets, kangaroo meat is absolutely delicious, but make sure you cook it rare or medium rare, otherwise it can be tough.
Kangaroo meat is also incredibly nutritious. 100 grams of kangaroo has 102 kcal, is low in total fat (1.3 g) and provides an average adult with 44 % of their daily protein requirement. Plus it is a rich source of iron, zinc, B vitamins and is a good source of long chain omega 3 fatty acids.
So, instead of throwing a prawn on the BBQ this Australia Day, perhaps you should try some kangaroo, for some true Aussie flavour. Here's a recipe to try from our Anti-inflammatory eating cookbook.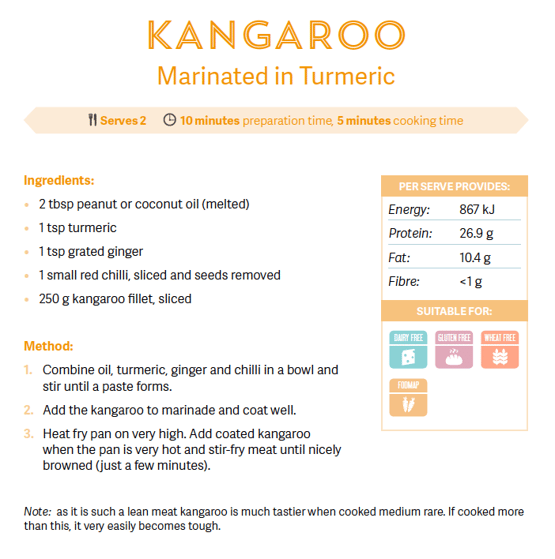 Or is it sacreligious to eat Skippy on Australia Day? Let me know what you think.