We started a search for extra space for our Parramatta clinic over 2 years ago. I asked then for some help in designing the rheumatology centre you'd like to attend in this post.
I'd been inspired by RA Guy's autoimmune wellness centre concept.
While we can't actually afford something so grand as a private practice clinic, we have certainly been planning for a better workspace, as it will benefit both staff and our patients.
Well, we got the keys to a new suite in Parramatta recently! The existing fitout has been demolished and we've into a construction phase which will hopefully be complete in 2-3 months.
Over 400 square meters of sensible space.
We'll all excited! There's so much to do, with fingers crossed that we can make the transition go smoothly.
And, due to unforeseen circumstances, we're also expanding at our Chatswood site. At Chatswood, our team are currently separated with space on the ground floor and consulting rooms on the 3rd floor.
We'll finally be able to bring the whole team together at that clinic with over 400 square meters of space as well.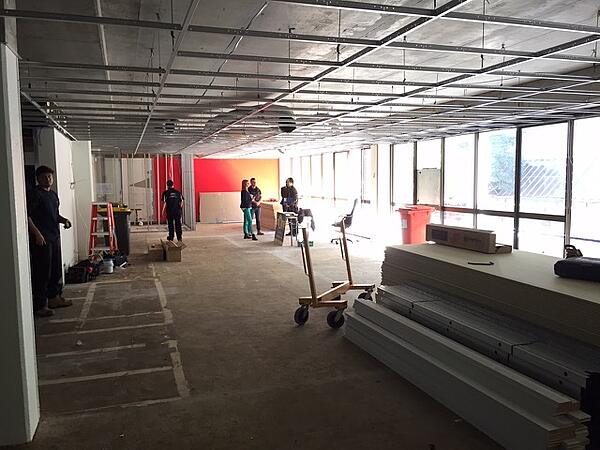 So, 2 fitouts! 2 site rejigs to manage before Xmas.
I'll share with you floor plans and photos soon.