These are my grandmother's hands.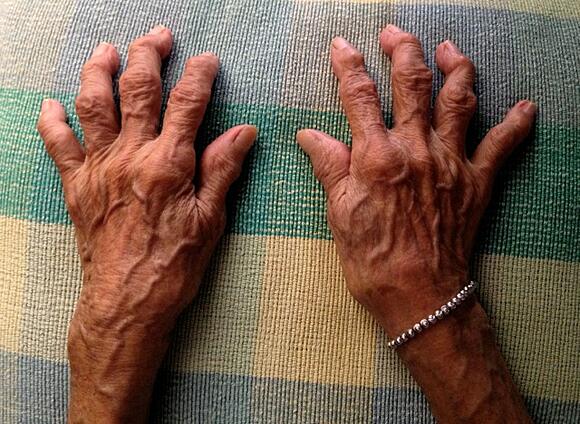 She does not have rheumatoid arthritis or psoriatic arthritis.
And I am sad to say that there's not much a rheumatologist can do to change the shape of her hands.
She has nodal osteoarthritis.
Osteoarthritis affecting the hands is really very common. Thankfully, most hands do not end up looking like these.
Despite all the many advances in the treatment of inflammatory arthritis and I've proudly declared on this blog that rheumatologists are more potent in their ability to bring about much better outcomes in these forms of arthritis, we remain quite impotent with this very common cause of deforming arthritis.
With osteoarthritis of the hands, there isn't a window of opportunity (when compared to a disease like rheumatoid arthritis).
There's no clear early intervention that will slow down or prevent the disease.
It brings this rheumatologist back down to earth.