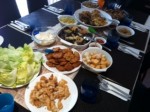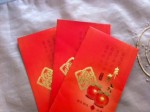 By Dr Irwin Lim, Rheumatologist
It's Chinese New Year's Eve and a time for families to get together, feast and celebrate. The Lim household is no different. I'm full and contented.
2012 is the Year of the Dragon.
This year promises to be exciting, energetic, and unpredictable. Hopefully, you're all feeling enthusiastic.
On behalf of BJC Health, I wish you all a Very Happy & Prosperous Chinese New Year.
GONG XI FA CAI!
Dr Irwin Lim is a rheumatologist and a director of BJC Health.
Arthritis requires an integrated approach. We call this, Connected Care. Contact us.
This blog focuses on arthritis-related diseases, healthcare in general, and our Connected Care philosophy.