By Errol Lim, Physiotherapist
This post is probably best described through this picture and the accompanying video. Connected Care also means having a work-life balance. If this can be achieved, optimal outcomes are sure to come.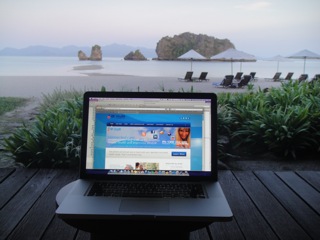 It would be great to know how some of you out there achieve work-life balance. Do tell, all of us deserve to know your secret.
http://www.youtube.com/watch?v=ZCUkEnuPtqw
Errol Lim is a physiotherapist and a director of BJC Health.
BJC Health provides a connected care multidisciplinary team philosophy to deliver positive lifestyle outcomes through a holistic approach to those with degenerative & inflammatory arthritis, tendon injury and lifestyle diseases. Our clinics are located in Parramatta, Chatswood and Brookvale. Contact us.
This blog focuses on musculoskeletal disease, healthcare in general, and our Connected Care philosophy.