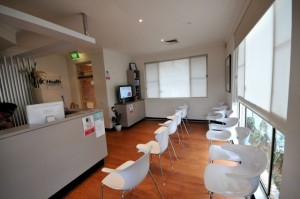 by Irwin Lim, Rheumatologist
I don't like waiting. It's not just that I'm impatient, I think it's rude.
I brought my son, D (I've decided to use initials for my family…just an inbuilt wariness of social media I haven't yet fully shaken), to see a paediatritian. The paediatritian's really top notch and well respected. If only his waiting room and waiting room management was better.
I watched as his hard working secretary juggled two phone lines, the computer booking system and the line of mildly irritated parents. There was a little table in the kid's corner with miniature zoo animals and a toy farm for the little ones to suck and wipe snot on. I wondered who has time to wipe these toys down in between sucks.
There were 10 chairs. This is not a good sign for a single practitioner practice. Its means you have to wait. We did. 1 hour. It was not fun with my 4 year-old twins, D & E (I also have a C, but she came about 19 months earlier, as order dictates).
At BJC Health clinics, we don't have a toy section due to space constraints. But we have decent chairs and clean, regularly updated magazines.
Most importantly, we strive hard to see patients at the time they are booked.
On time, almost every time.
I'd like to say on time, every time but I can't because of 2 situations: patients often arrive late for a variety of reasons (usually valid); and unfortunately, unexpected medical problems do crop up taking more time to sort out.
95% of the time however, I'm on the dot or slightly earlier. Our team of specialists and allied health professionals make being on time a serious consideration.
Your time is just as important as ours.
Dr Irwin Lim is a rheumatologist and a director of BJC Health. You should follow him on twitter here.
Arthritis requires an integrated approach. We call this, Connected Care.
Contact us
.
This blog focuses on arthritis, healthcare in general, and Connected Care. Please subscribe to keep in touch: