Happy New Year to you all! Hope you are starting the year refreshed after a good break and feel ready for all that may be in store for 2018.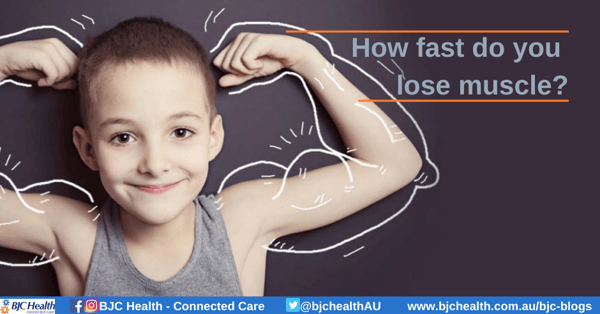 After a good break and spring clean, the BJC crew are gearing up for another big year ahead. Read here if you are interested in what we as a team are trying to achieve in 2018.
On the 2nd of January, we opened our doors and started our group sessions for 2018. Amongst all the smiles and enthusiasm, I couldn't help but notice a few more groans and grumbles during the sessions. Although all us EP's are accustommed to a certain level of groaning, so far in January it has been more than normal!
Clients have looked up at me mid session with pained expressions asking..
"Why is this so hard after a break!?"
"Are you sure I was lifting this last year?"
"Why does everything feel so stiff?"
To which I typically answer "I hear ya!"
The research tends to report that it only takes 2-3 weeks off regular exercise for muscles to start to weaken and for us to lose some strength.
So unfair I know. Particularly if the reason you are out of action is because you are unwell or experiencing a flare. Read more here about how to manage exercises during a flare.
Initially we think that the loss of strength is due to neural changes rather than changes to the muscle tissue itself. This just means that the signals that help us activate our muscles can become slower and less efficient after we have a break.
Considering taking 4 or more weeks off? Unfortunately, over this period we would expect the muscles themselves to start to weaken and potentially get smaller on top of the neural changes discussed above.
In addition to this, if a large chunk of your exercise break involves sunbaking, driving, catching up on Netflix or plenty of time on the couch in poor posture... then you may also notice changes to your flexibility. Some of the aches and pains managed by your regular training may even start to re-surface.
But never fear :)
All of these changes are reversible. Once you are back into your routine, your muscles, neural pathways and everything juicey in between will get back into the groove and your strength will return. A few sluggish sessions are often all it takes for your body to remember that in fact..it loves exercise!
So if you are still on the couch, hop up if you can!
Start gentle and you will be back on track before you know it. Wishing you all the best for your health and fitness goals for 2018!