I'm currently involved in this psoriasis / psoriatic arthritis campaign which is an initiative of the pharmaceutical company, Abbvie.
The main message is an important one: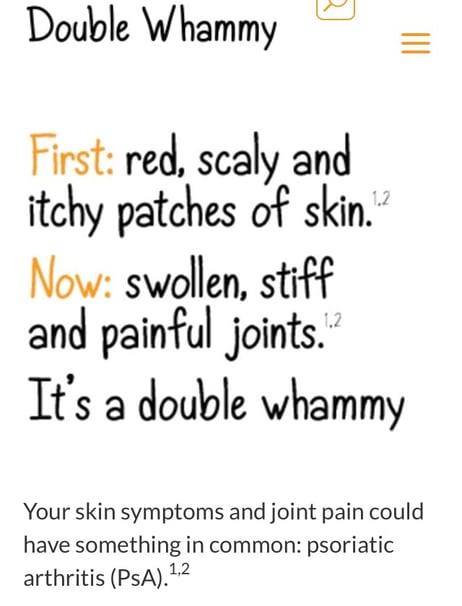 Here's the youtube video I'm hoping you'll help spread because most people with psoriatic arthritis don't know they have it. The diagnosis tends to be really delayed so help us get the message out there.
And there's a symptom checker for those who think they may have the disease, hosted on http://www.doublewhammy.com.au/
It's hard to capture the public's imagination, especially about arthritis so our fingers are crossed. Do you think this will strike a chord?