By Dr Irwin Lim, Rheumatologist
The family's spending New Year in Tokyo. One night, cold and hungry in Shibuya, we stumbled into this Sushi Train joint.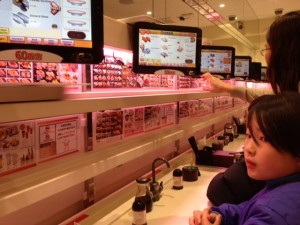 It was very cool. A departure from the usual procession of sushi plates going round and round the track.
We all took great delight in ordering the nigiri and norimaki we wanted on the touchpads provided. The order was sent electronically and soon after, a "carriage" rolls out and stops just in front of you. You lift your food off the carriage and then hit a button to send the carriage back into the kitchen.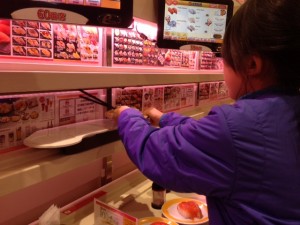 A reinterpretation. Unexpected and delightful. We all enjoyed the delivery as much as the actual food.
That serves as an introduction for the main reason for this post. Our Vision Statement.
It's 2014. I started my life as a consultant rheumatologist in 2004. If you're a regular to this blog, you already know that I work as part of a team. A team of rheumatologists, physiotherapists, exercise physiologists, dietitians and more. Our path has meandered a little but we've always believed that this sort of group practice enhanced care for our patients with rheumatological problems.
We've been working on refining our vision over many years and actually committing it to words has proven very difficult. Our leadership team has toyed with a variety of versions and we've finally agreed. The wording may change in the future but I think the central theme will endure:
Our Vision
BJC Health has a vision that people suffering with arthritis deserve the best possible care.
This will be achieved through a multidisciplinary approach. We call this Connected Care.
One step to achieving this vision is creating a purpose built Arthritis Centre in Parramatta by 2016. This will set a new standard in arthritis care in Australia.
It's a big step to commit this vision statement to print. An important reminder of what drives our leadership team, and a reminder of the shared purpose for all our staff.
What does a vision statement have to do with a sushi train?
Not much really.
Except to say that while getting from point A to point B is clearly important, we should also spend effort in making sure that how we do this, the journey, is as pleasant, as effective and as convenient as we can make it.
Patient care in rheumatology can be reinterpreted. Creating something unexpected and hopefully, delightful. A lovely vision for me to start my year.
I wish you all a Happy New Year!