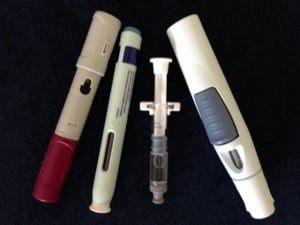 By Dr Irwin Lim, Rheumatologist
A very important paper was recently published in the New England Journal of Medicine (link) and it has led to lots of interest.
The last decade in rheumatology has really been shaped by the biologic medication.
I think they have been a great advance and I argued in a previous blog post how much they have changed the way we practice. Not just by using the new biologic medication but also in how we approach earlier diagnosis and better management strategies with our older drugs.
The major disadvantage of the biologic medications is COST. They cost heaps, upwards of A$20,000 per year and this is a major issue for all governments (and us taxpayers), rich or poor.
This study by O'Dell et al compares a much cheaper option.
In patients with rheumatoid arthritis who are not well controlled enough on Methotrexate (MTX) alone,
half were given Salazopyrin EN (SSZ) and Hydroxychloroquine (HCQ) to be used in combination with MTX. This combo is known as Triple Therapy.
half were given Etanercept (Enbrel, ETA) to be used in combination with MTX
So, it was MTX/SSZ/HCQ vs MTX/ETA.
Over the first 24 weeks of the trial, both groups had comparable and significant improvement, based on the DAS28 (a disease activity score).
At 24 weeks, the patients with an inadequate response were switched to the other therapy, i.e. inadequate response to MTX/SSZ/HCQ leads to a switch to MTX/ETA. About 27% of patients in each group needed to have this switch.
At 48 weeks, the responses were basically the same in both groups, in terms of disease activity improvements, functional improvement, quality of life scores, and major side effects.
This is good stuff!
My rough guess is a saving of A$15,000/yr for a similar result.
The major drawback of the triple therapy group is the pill load.
A MTX/SSZ/HCQ group will require MTX tablets weekly, up to 4 tablets of SSZ daily, and another 2 tablets of HCQ daily, inaddition to the anti-inflammatory medication (NSAIDs + Prednisone). A MTX/ETA group would replace the daily SSZ/HCQ tablets with a once weekly subcutaneous injection.
This trial's a good one.
I feel it also shows that the benefit of treating to target. If your pre-defined disease target is not reached, whether you're on biologic or triple therapy or some other combination, and there are no other medical reasons not so, the therapy should be switched to achieve a better outcome.
What do I currently do?
Well, I typically start with MTX to treat rheumatoid arthritis. If a patient does not seem to be responding well in the 1st few months, I usually add in HCQ or SSZ to work in combination with MTX. If by week 24 (or around this time), the patient has not improved sufficiently and has no other medical reasons not to, I usually move the patient on to a biologic agent in combination with MTX.
Over the years, I've used Triple Therapy less and less. But, I may be changing to use both HCQ and SSZ in combination with MTX more often. My bias has been that this combination, due to the pill load, is hard to "sell" to the patient and leads to more side effects. And if side effects occur, it's not easy to know which medication to blame!
But, the cost savings are compelling.
What do my rheumatology colleagues think? Will this study move us back to using more Triple Therapy?
Dr Irwin Lim is a rheumatologist and a director of BJC Health. You should follow him on twitter here.
Arthritis requires an integrated approach. We call this, Connected Care.
Contact us
.
This blog focuses on arthritis, healthcare in general, and Connected Care. Please subscribe to keep in touch: