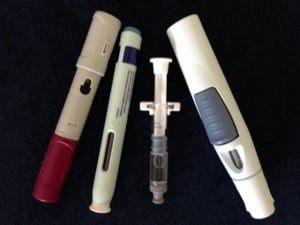 My patient emailed me last week, distressed.
Her rheumatoid isn't the issue and hasn't been, even since she commenced TNF-inhibitor therapy.
The problem - Weight gain.
About 10 kg since the commencement, over a period of a couple of years.
She couldn't be happier with the joint disease and for all intents and purposes, the rheumatoid arthritis is in remission. She was a little overweight beforehand and the hope was that she could exercise and be much more active once disease was controlled.
She's been really compliant. With our clinic's connected care approach, she has diligently worked on mindful eating with our dieticians, and she's had her exercise program designed, reviewed and modified a number of times. She has joined the gym and actually attended, faithfully following guidance.
And yet, the weight has increased.
I can only imagine how demoralising this is.
We even swapped the medication to a different TNF-inhibitor. No improvement in weight. And there's no other obvious cause.
Please let me reassure you that this is a rare situation but it does occur. All of us treating patients with TNF-inhibitor therapy have noticed this phenomenon in a very few patients.
I haven't heard a satisfactory explanation. It's been argued that having active inflammatory disease is a catabolic state. When inflammation is suppressed effectively, this state of excessive use of energy reverses and the patient puts on weight.
Hmmm….doesn't happen with the vast majority of patients.
Anyway, I'm going to swap her to a different class of biologic agents. Fingers crossed that the disease doesn't flare. And it becomes easier to lose the weight.
As a patient, have you any experience with this?
Any of you rheumatologists reading this have any knowledge to share?