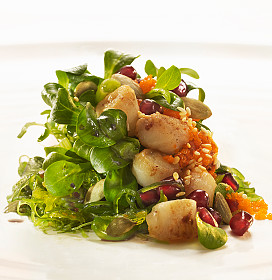 By Dr Irwin Lim, Rheumatologist
I want to highlight the blog of our dietitian, Chloe McLeod (visit site).
Over the past few months, Chloe has been writing about mindful eating, to help translate scientific information about nutrition into practical tips about what foods can help you optimise your health and wellbeing.
Having been in the game slightly longer, I've been trying to help her with some advice regarding the mechanics of blogging. However, what all bloggers need is encouragement, and that comes in the form of an interested reading community and engagement.
If you are at all interested in what you put in your mouth, and you'd be a little strange if you're not, I'd encourage you to visit her blog. Examples of recent posts include:
You must have questions on food and nutrition you want answered.
Please leave a comment and/or request for her, and I'm sure Chloe will endeavour to try and answer these in a future post.
Dr Irwin Lim is a rheumatologist and a director of BJC Health. You should follow him on twitter here.
Arthritis requires an integrated approach. We call this, Connected Care.
Contact us
.
This blog focuses on arthritis, healthcare in general, and Connected Care. Please subscribe to keep in touch: