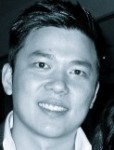 By Errol Lim, Physiotherapist
It is never great having an injury but it is useful in gaining perspective on how your patients feel.
So, I dedicate my latest injury to all sufferers of groin pain.
What I have is most likely to be an inguinal hernia, sometimes referred to as a "sportsman's hernia". I'm not much of a sportsman these days but the increasing intensity of my fitness and exercise regime in the latter half of last year led to this eventual outcome. When I reflect back, I feel I've had early warning signs for many years with dull symptoms when jumping and landing.
For those of you who don't know what the symptoms are, such a hernia can cause pain in your lower abdominal region, your upper thigh and also pain in the testes.
Ouch, you may say. Yes, it has been somewhat uncomfortable.
In the early stages, it was even difficult to turn in bed and getting out of bed in the morning was tough. It has settled but it isn't going away. I still brace myself when I sneeze and to a lesser extent when I cough. I shouldn't be lifting heavy objects but my kids don't seem to fit the definition of "heavy".
However, the most significant effect of having a hernia has been the need to curtail the way I exercise.
Having adjusted my health goals, I was not going to let this injury stop my progress. Prior to the injury, I was running regularly and working hard with the trainer. I had also just joined the local gym for that added incentive. Running is now not an option and most weighted exercise and abdominal training causes more pain.
What was I going to do?
My programme now consists of exercise bike riding daily and I am able to do chin ups and dips as my feet aren't on the ground.
Phew! My latest body composition test shows that I'm still shedding fat and I have been able to put on some muscle. Just shows you there are still options despite being injured.
However, I'm not satisfied as my goals have grown bigger still (like winning our BJC Health workplace health challenge). I have made an appointment with the surgeon to seek a solution.
Wish me luck and I'll keep you posted.
Errol Lim is a physiotherapist and the managing director of BJC Health.
Arthritis requires an integrated approach. We call this, Connected Care. Contact us.
This blog focuses on arthritis-related diseases, healthcare in general, and our Connected Care philosophy.