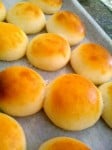 By Errol Lim, Physiotherapist
It has been a long time between blogs. Work has been stressful, a bout of the flu, all the usual excuses.
It has been a trying part of the year and also a trying time for the diet. The first two months seemed to have been easy as I was trying new foods that actually tasted better than I thought. I was being inventive with my meals and even the occasional Optifast bars for meal replacement seemed like a treat.
When work got busier and I fell sick with the common cold, everything seemed that much harder. For me, comfort comes from food. Mum's great cooking is to be blamed for that. It was through this phase that I needed most self-control.
I did nibble on more "naughty" snacks but I made sure I was still burning energy. I told the trainer to go a little easy and managed to do a light workout or two without pushing my heart rate too high. This effort paid off through this difficult period and so did the continued support of my dietitian.
Once the cold had gone and work had settled a little, this allowed me to increase my exercise sessions. Since then, I have managed to reduce my weight even further and am now only 2kg from my target weight.
I am sure we all go through these tough times every year for all different reasons. A little bit of will power and some support can go a long way.
Errol Lim is a physiotherapist and a director of BJC Health.
BJC Health provides a connected care multidisciplinary team philosophy to deliver positive lifestyle outcomes through a holistic approach to those with degenerative & inflammatory arthritis, tendon injury and lifestyle diseases. Our clinics are located in Parramatta, Chatswood and Brookvale. Contact us.
This blog focuses on arthritis-related diseases, healthcare in general, and our Connected Care philosophy.
Stop Press: Stopping recurrent fractures after suffering a fracture from weak bones (osteoporosis) is a priority. We have launched our Refracture Prevention Program at our Parramatta clinic to stop bones breaking.