I've been so excited about the wonderful Aussie win in the 3rd Ashes test.
Michael Slater was part of the commentary team. He recently featured in the November issue of Australian Men's Health in an advertorial about Ankylosing Spondylitis. Michael was a dashing opener in the Australian Cricket team and I remember watching many of his slashing drives during those long university summer vacations. He played at the highest level, and played exceptionally well,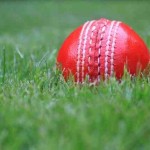 while suffering from Ankylosing Spondylitis.
Ankylosing Spondylitis is a disease that causes inflammation of the spine.
The major symptoms are pain and stiffness at the back and neck, with these symptoms often worse over night and in the early morning. Over time, there is progressive and permanent stiffening of the spine, causing very restricted movements.
This disease can also affect the hips, shoulders, knees, and ankles, and can cause inflammation of the eyes and gastrointestinal tract.
It's a common disease and affects young people, usually between the ages of 15-40. Males are affected about 3 times more commonly than females. The disease often runs in the family.
It's quite likely that you have friends or colleagues suffering with chronic back pain. Some of these people will have Ankylosing Spondylitis.
Anti-inflammatory medications and treatments such as chiropracty and physiotherapy can help. Maintaining regular physical activity with tailored exercise programs is crucial. However, many patients have more severe disease, and their symptoms become progressively debilitating inspite of these measures, leading to much suffering and frustration.
In recent years, a new class of medications called the TNF-alpha inhibitors, have greatly improved the outlook for these patients. These TNF-alpha inhibitors can provide prompt and marked reduction in pain and stiffness. Most importantly, quality of life improves dramatically.
Awareness of this condition is generally very poor.
Rheumatologists, who are typically, the specialists who make the diagnosis and who best manage patients with Ankylosing Spondylitis must work harder to increase awareness, especially given the recent improvements in treatment options.
BJC Health has been running education sessions for general practitioner doctors as well as physiotherapists.
I hope this blog also helps spread the word a little further. Please help. Share this post.