By Dr Irwin Lim, Rheumatologist
The effects of Parvovirus B19 infection, I assume, are still affecting my body.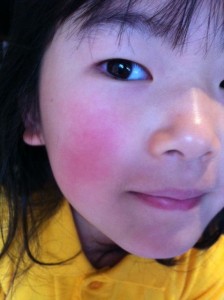 I've been feeling lethargic. Over the weekend, I then developed a red rash over both lower legs and around my elbows. This rash was warm to touch and itchy.
This morning, I felt pain at both heels as I got out of bed with a tightness around both ankles. The ankles looked a little swollen and I needed to ditch my usual work shoes, ankle boots, given how tight they felt.
Anti-inflammatory medication was called upon and by mid-morning, life was more comfortable.
My wife then emailed me some photos. Our eldest, C, was the latest in our family, to welcome the infection.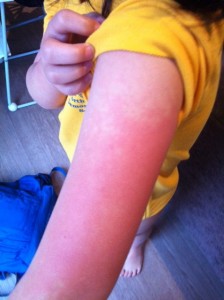 Dr Irwin Lim is a rheumatologist and a director of BJC Health.
BJC Health provides a connected care multidisciplinary team philosophy to deliver positive lifestyle outcomes through a holistic approach to those with degenerative & inflammatory arthritis, tendon injury and lifestyle diseases. Our clinics are located in Parramatta, Chatswood and Brookvale. Contact us.
This blog focuses on arthritis-related diseases, healthcare in general, and our Connected Care philosophy.