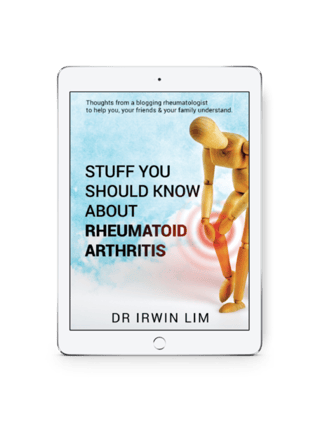 Dr Lim's book is intended as a resource to help you understand what your rheumatology team is thinking. It is a compilation of all of his best articles on Rheumatoid Arthritis. It will help you to gain a better understanding of all aspects of rheumatoid arthritis so you can have better conversations with family, friends and your health support team about the management of your condition
The first two chapters are available online by completing the form on the right.
Download your preview copy here.
If you would like to purchase the complete book, here are the links to the online store.