Wed 2 February 8pm!
Register to attend. You will also get the live recording.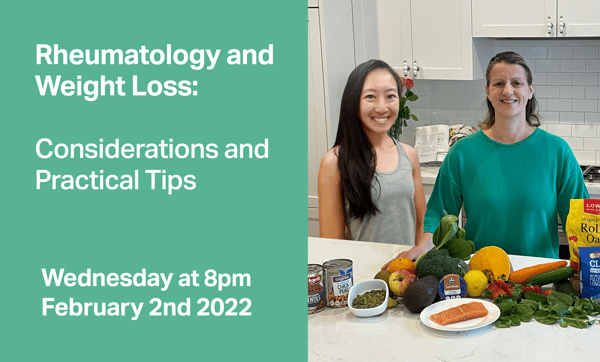 How can this event help me?
Weight Management is an important consideration when managing any chronic rheumatic condition. There is strong evidence which indicates both our body composition and body weight can impact inflammation levels and ultimately our function. However, different medications, joint pain, and fatigue can make losing and/or managing your weight really challenging. And with all the options out there, it can be overwhelming to know where to get started, and how to sustain any changes you make.
During our live online event Dietitian Monica Kubizniac and Exercise Physiologist Robyn Yin will aim to cover: