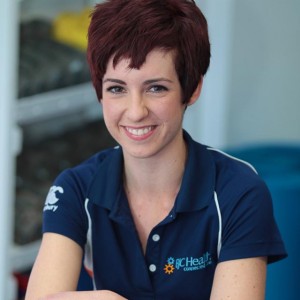 Sarah (one of our exercise physiologists, working at both our Chatswood and Parramatta clinics) recently completed Thomas Myers' Anatomy Trains course on Functional Training.
This course is designed to give exercise physiologists and physiotherapists more understanding of and strategies for training beneficial movement patterns in clients.
The course addresses movement patterns and exercise with reference to fascia in its broadest definition, from both the sheets of fascia that wrap around the body to tendons, ligaments and bursae.
All our staff receive on-going professional development in particular areas which interest them and that they can nominate.
We provide this constant training to our staff because we believe that we must stay on the bleeding-edge of what are quickly evolving fields of manual therapy and sports sciences.
Developing specialist complementary skill-sets too helps the BJC Health team as specialist areas of expertise can then be brought to bear on clients' individual issues.