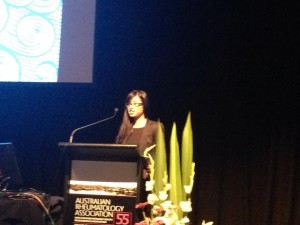 As an arthritis-focused clinic we always have a presence at the annual Australian Rheumatology Association meetings but this year for the 55th annual meeting we fielded our biggest team yet.
Errol, Irwin, Herman, Nick, Belinda, Rachael, Belinda, Flora, Hans and Sarah Comensoli all made the flight down to the ARA meeting in Hobart.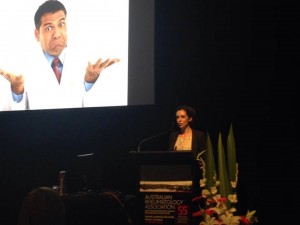 It was a busy meeting with much new research presented and our staff did some presenting of their own, notably Sarah Comensoli and Belinda Cheng, who both presented for the first time.